Electrical
Whether you need electrical work for a new or existing home, industrial or commercial building, or dairy shed or barn, you can trust the electrical division at Southland Electrical and Refrigeration to handle your electrical work in Southland.
It's vital that electrical work is done by trained professionals to be sure that it is done properly and safely. Our electricians are members of the Master Electricians group in NZ, a group dedicated to performing to top standards at all times. All work done is also backed by the Master Electrician's guarantee to ensure peace of mind.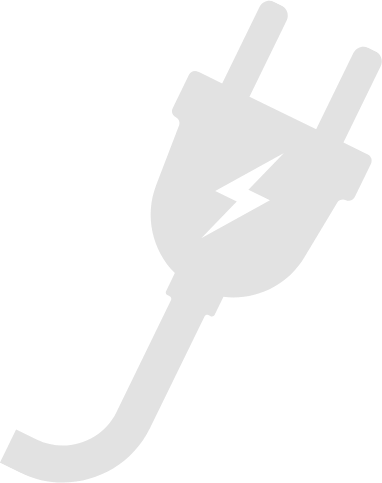 Our electrical services
Our team is able to perform electrical services such as installation, maintenance, and more for many building types, including:

Rural and Industrial
For some industries, electrical failure is not an option and can have catastrophic resorts. Dairy equipment is one of these. Our refrigeration division can help with precise temperature control, and our experienced electricians provide thorough checks and tests to be sure that it will hold up.

Commercial Establishments
If you're a landlord, there are many things that are your responsibility, including making sure the electrical work is done properly and that there are no electrical safety hazards. We can do safety and functionality checks for rental homes, whether it's a single-family home or commercial multiplex. Our crew can also do maintenance and install smoke alarms including retrofits for existing dwellings if needed.

Domestic Homes
No two homes are exactly the same. Neither are two rooms in the same house. Whether you need electrical work in a single bedroom or bathroom, your whole house, or just need wiring for kitchen appliances or lighting, our team is here to get it done right.

Preventative maintenance can stop electrical problems before they start
While much of our electrical work is reactive, with proactive preventative maintenance, you can greatly lower the risk of a major electrical issue. We're happy to work with you to develop a preventative maintenance plan that's specific to your individual needs. Taking time and effort to do so early can provide lasting, cost-effective results in the long run.

Call us anytime for emergency electrical work
If you have an electrical emergency that can't wait, simply give us a call. We offer a 24-hour callout service for emergencies so that you can quickly have your electrical issue solved. At Southland Electrical & Refrigeration, we understand that some equipment needs to work at all times and our skilled and efficient electricians will make sure any essential operations aren't down for long.
For electrical emergencies, maintenance, safety checks, and more, call us and our Master Electricians will see that you and your electrical work are taken care of right.
Why should you use a Master Electrical?
The Electrical Division provides a wide range of electrical installation and maintenance services for new and existing homes, small industrial and commercial buildings, dairy sheds and wintering barns. Our Electricians are members of the Master Electricians group and are a team you can trust.
Call us now