About us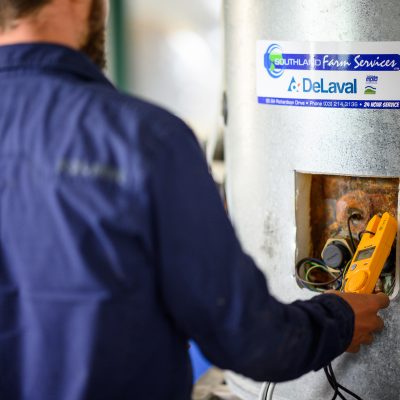 Originally Southland Farm Services, our company was formed in 1991 with a focus on installing and maintaining dairy milking systems. But we saw a need in the region for something more. When we added the electrical and refrigeration departments, we renamed as Southland Electrical & Refrigeration.
Whether residential or commercial, urban or rural, our team can help you by providing unmatched refrigeration and electrical servicing in homes, commercial buildings, dairy sheds, and more. This includes installation and maintenance of appliances, heat pumps, equipment, and much more.
The commercial sectors of Southland such as dairy, small industrial, and agriculture had a need for reliable electrical and refrigeration service that is vital for everyday functions. As a member of the Master Electricians, we've proven that we are experts in the field and provide top-quality service with a workmanship guarantee. We also offer a 24-hour call-out service for emergencies because we know that some things can't wait.
Our team will always put you first and do whatever we can to see you taken care of. With competitive pricing, quick and friendly service, and top-quality equipment, we're Southland's local electrical and refrigeration experts.